Time flies when your busy, and between sorting out things for the Carpenters Fellowships' "Frame" event, and being dragged away on holiday for a week, the saw making had come to a bit of a stop.
Well I now have a bit of time, to squeeze a couple of saws in over the next 2 weeks.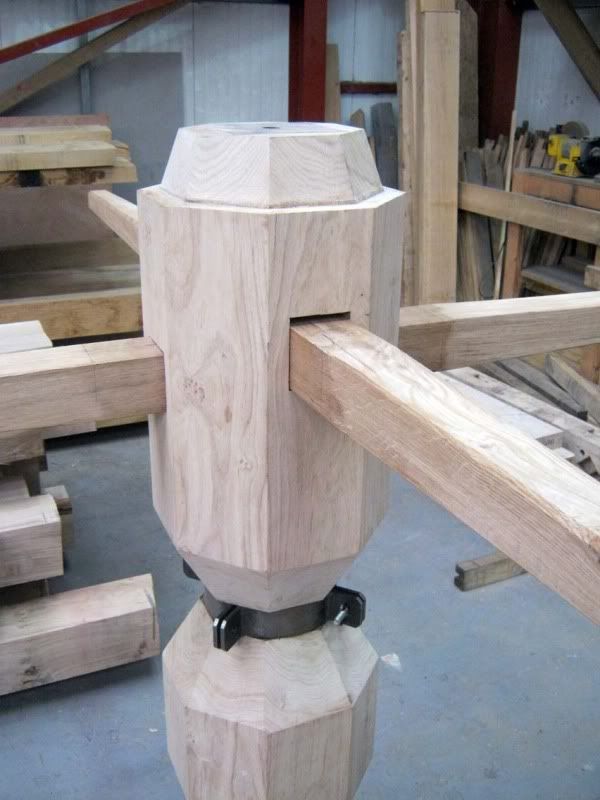 I still have things to do for the Fellowship, but I've made my part for the man powered crane we're building, so my workshop time is freed up a bit.
I've made the capstan for the crane, it's the main power house where four guys act as the engine to power the crane. Just as they did on old sailing ships.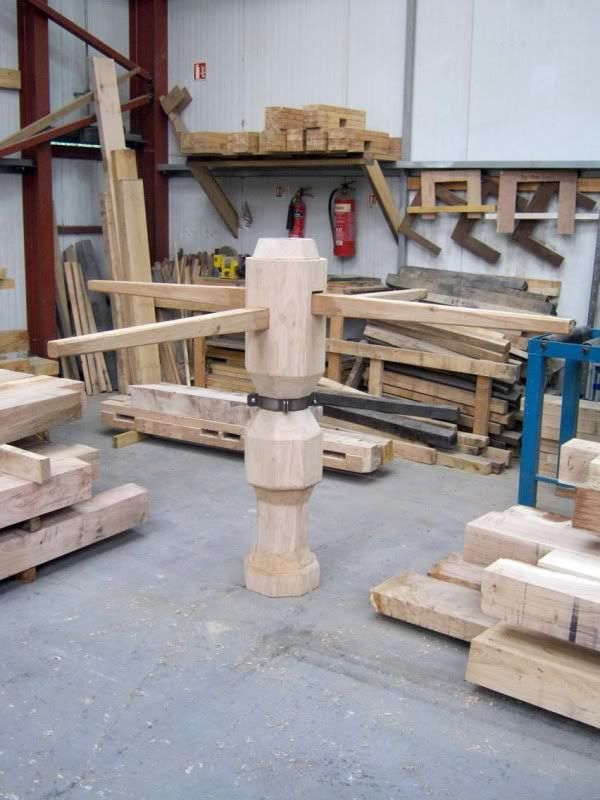 The centre of the capstan is drilled along it's length to reduce the splitting during the drying process, I think I'm going to oil it as well to see if this helps.
It's 300 x 300 x 1500, so not a small timber to move around. I didn't have a long enough drill to go from one end, so resorted to drilling from both the top and bottom.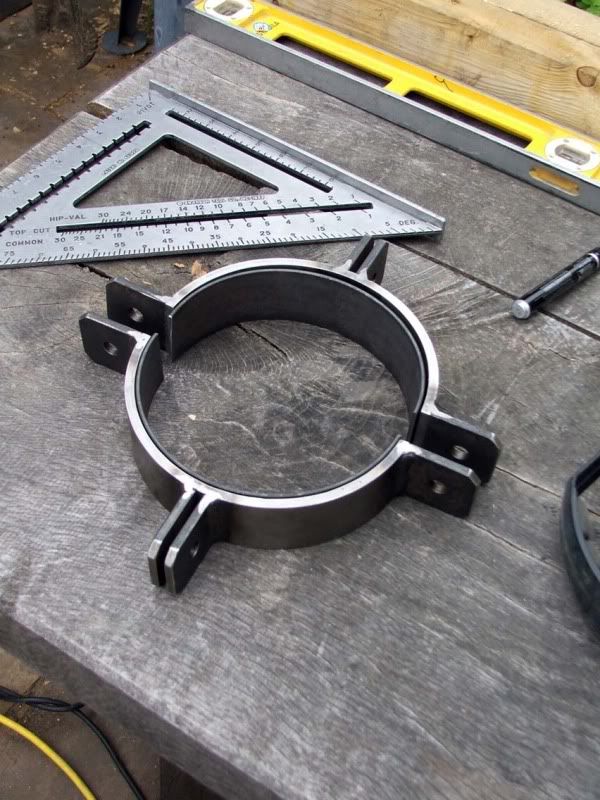 The custom made metal band will hold the capstan vertical as it rotates.
I'll post some pics of the crane in action ( assuming it works) in a couple of weeks.
Back to the saws, I finally got round to finishing the handle for the Carpenters Fellowships' auction saw.
The beech handle came up a treat. The English beech is always easier to work than the American black walnut. The handle still needs a final treatment and polish, but this won't happen till it's being fitted to the saw.
As for the saw blade I expecting a new delivery of steel in this week, so as soon as it arrives I can crack on and finish a couple of saws.
Lovely rays in this beech, I'm well pleased with the timber I picked up from the sawmill.